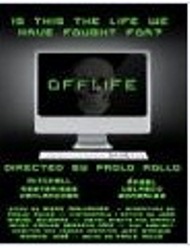 Notodofilmfest is a film festival born in 2001 with a vocation to support young audiovisual creators and provide a showcase for them using a new medium, Internet. It also broke down barriers in film production and distribution.
Notodofilmfest.com is an initiative of La Fábrica based on Javier Fesser's original idea: a festival that puts Internet at the service of cinema as a formula for discovering new talent in order to experiment with a new medium within the reach of everyone and achieve a very wide dissemination. With eight editions behind it, Notodofilmfest.com is widely recognised in Spain as Internet's reference film competition.
Notodofilmfest.com has achieved a high participation and an international audience: over 8,000 pieces submitted to the contest in seven editions, films from 30 different countries, 19.000.000 spectators, a lot of prizes distributed in various categories that also include two scholarships for the C7 in Jalisco (Mexico), two scholarship in Estudio Corazza para el actor and a scholarship in the Istituto Europeo di Design.
The jury in each edition is formed by well-known directors who also produce short films for the Festival: Julio Medem, Guillermo del Toro, Bigas Luna, J. J. Campanella, Terry Gilliam, Alejandro Amenábar, Iciar Bollaín, Alex de la Iglesia, Javier Fesser, Eliseo Subiela, Achero Mañas, Juan C. Fresnadillo, David Trueba, Isabel Coixet, Santi Amodeo, Javier Corcuera, Jaume Balagueró, Manuel Huerga, Pablo Stoll, Gracia Querejeta, Chus Gutiérrez… are just a few of them.